Steven MaGill
Paramount Management and Realt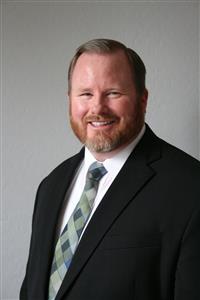 Contact Steven
2432 W Peoria Ave Suite 1191
,
Phoenix
,
AZ
85029
(623) 688-5844
|
steve.magill.biz
Steve has been a constant force for creating a customer journey that reflects his core values of honesty, consistency, and care. Over his career, he has had the opportunity to grow in the construction industry, healthcare industry and now the real estate industry.

Most recently he has held the role of operations consultant for a Fortune 100 company. Where he used his entrepreneurial spirit and innovative mind to create connected solutions within a clinical operations team. Steve has the talent to be objective in his reviews of business operations to ensure the goals of operational excellence are upheld.

Steve hails from Hyder, AZ, where he grew up on a jojoba farm. He learned many great values and skills that he still uses today. He is married with three children. He graduated from Brigham Young University - Idaho with a Bachelors in Business Management and currently attends Louisiana State University - Shreveport to complete his MBA. He is also a veteran of the U.S. Army, where he served as a Cavalry Scout.
We're here to help!
For more information about classes and events, please contact us using the information below.
Someone from our
Member Service Team
will contact you during business hours to answer your questions.
Contact & Visit Us
Our office phone numbers connect to all locations. Our team members can assist you from any location or connect you to someone at another location.
We welcome walk-ins and appointments during our business hours.
All WeSERV offices are closed in observance of New Year's Day, Martin Luther King Jr. Day, Presidents' Day, Memorial Day, Independence Day, Labor Day, Veterans Day, Thanksgiving Day and the Friday after Thanksgiving, Christmas Eve, Christmas Day, and New Year's Eve.

Main Number:
480-477-5882

Toll-Free:
855-931-9294
Fax:
623-931-1008
Cochise County Chapter
Monday-Friday 8:00 AM-5:00 PM
Closed for lunch 12:00-1:00 PM, daily
500 E Fry Blvd, Suite L-1, Sierra Vista, AZ 85635
520-458-7802
Pinal County Chapter

Monday-Friday, 8:00 AM-4:30 PM
820 W Cottonwood Ln, #9, Casa Grande, AZ 85122
520-421-1222
Santa Cruz County Chapter
Monday-Friday, 8:00 AM-3:00 PM
14 Esplendor Dr, Suite B, Rio Rico, AZ 85648
520-377-9613
Southeast Valley Chapter

Monday-Friday, 8:00 AM-5:00 PM
1733 E Northrop Blvd, Chandler, AZ 85286
480-477-5882

West Valley Chapter
Monday-Friday, 8:00 AM-5:00 PM
9001 W Union Hills Dr, #8, Peoria, AZ 85382
623-931-9294